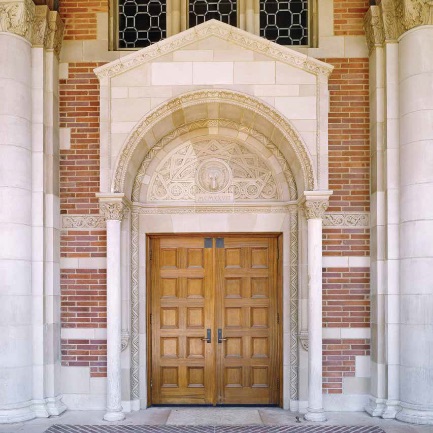 welcome
TO UCLA HOSPITALITY
You know UCLA. Regarded as one of the world's leading universities, we are home to great innovations, intellectual leaders and global influencers.
With an idyllic Southern California settings, we are a prized destination. Our reach into Los Angeles and beyond makes us a cultural juggernaut.
Make our legacy part of your story with UCLA Hospitality, a dynamic portfolio of conference venues, catering services and overnight accomodations designed to delight and inspire any gathering.
Whether you are planning a day meeting, overnight conference, campus visit or catered event, this is your entry to UCLA. From a vibrant collegiate setting in the storied hills of westwood to our private 50-acre mountaintop retreat, UCLA Hospitality empowers you to access excellence at UCLA
VIEW BROCHURE
I very much appreciate the help UCLA Catering gives us every time we host an event. They are timely, professional and their food is delicious. They work with us and within our budget and have many helpful options to make our events superb! Tere, Los Angeles, CA - UCLA Conferences & Catering
Perfectly nice room. Great location. My family had a prospective tour and it was just perfect. Nice people. Great breakfast! Very accommodating. Will, Los Angeles, CA - UCLA Guest House
We really enjoyed our stay. The grounds are beautiful and peaceful. Our room was very cozy and spacious. And the food was delicious! The staff is so helpful and accommodating. We felt really taken care of. We'll definitely be back to visit again! Deirdre, Los Angeles - UCLA Lake Arrowhead Lodge
We loved this place. Really attractive, rooms were spacious and airy and spotlessly clean. Attention to detail was clear and the bed was huge and comfy. The staff were welcoming and friendly… We will definitely stay again and would highly recommend as the best hotel we have stayed in in the area. Jameson London, England - Luskin Conference Center & Hotel